At Rent Like A Champion, we're closely monitoring travel updates and advisories regarding COVID-19 - but we know that even as you begin to think about planning your next game day stay with us, ensuring your group's health and safety will be your most important priority.
Rest assured, it's ours, too.
That's why we've taken the time to craft new health and safety standards for every rental on our site - no matter which home you choose - so that all you'll need to do is relax, and enjoy your weekend.
Here's what you should know about staying with Rent Like A Champion:

New cleaning standards for every host
Every host will be required to complete a 100+ point cleaning regiment throughout their home, and verify completion with our team prior to your arrival. The checklist is as follows: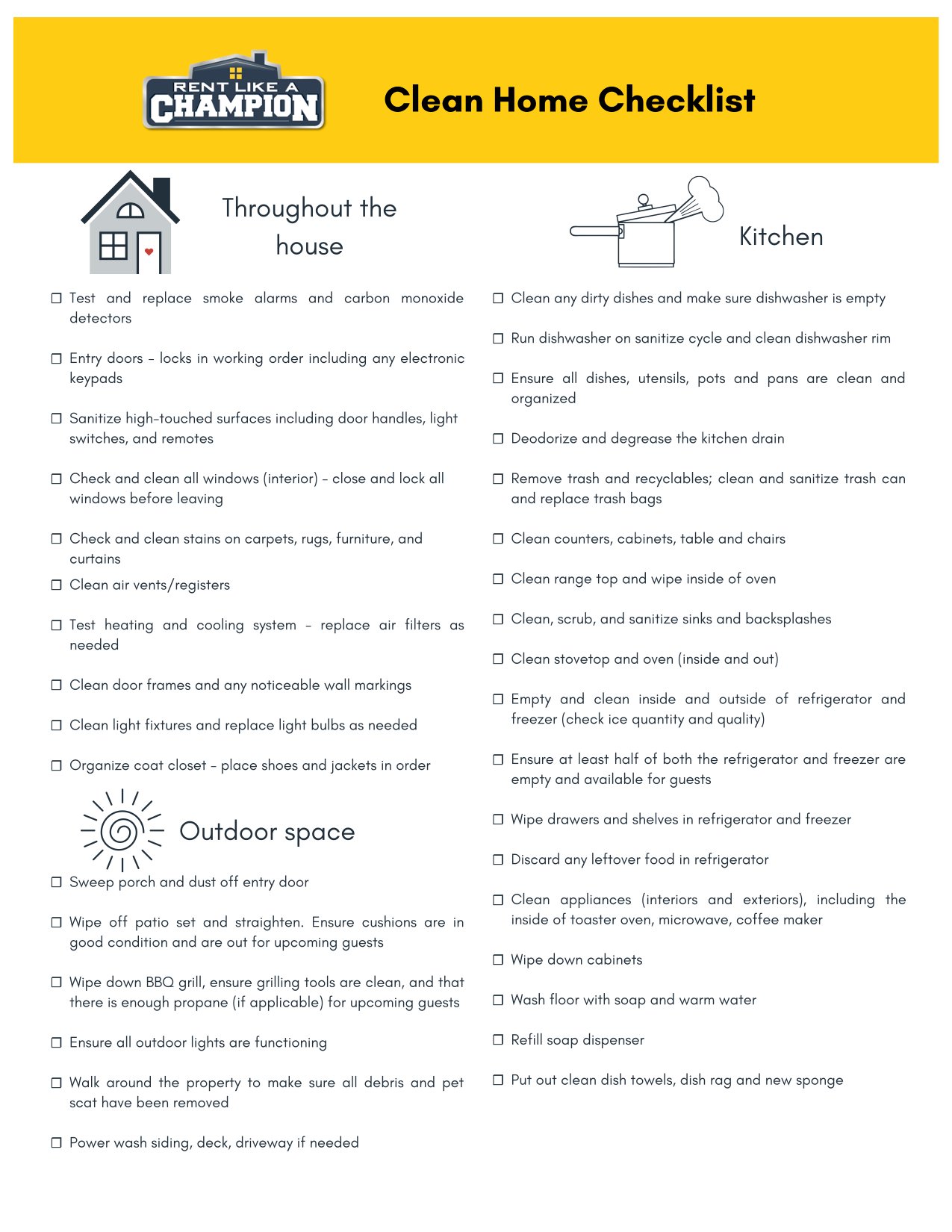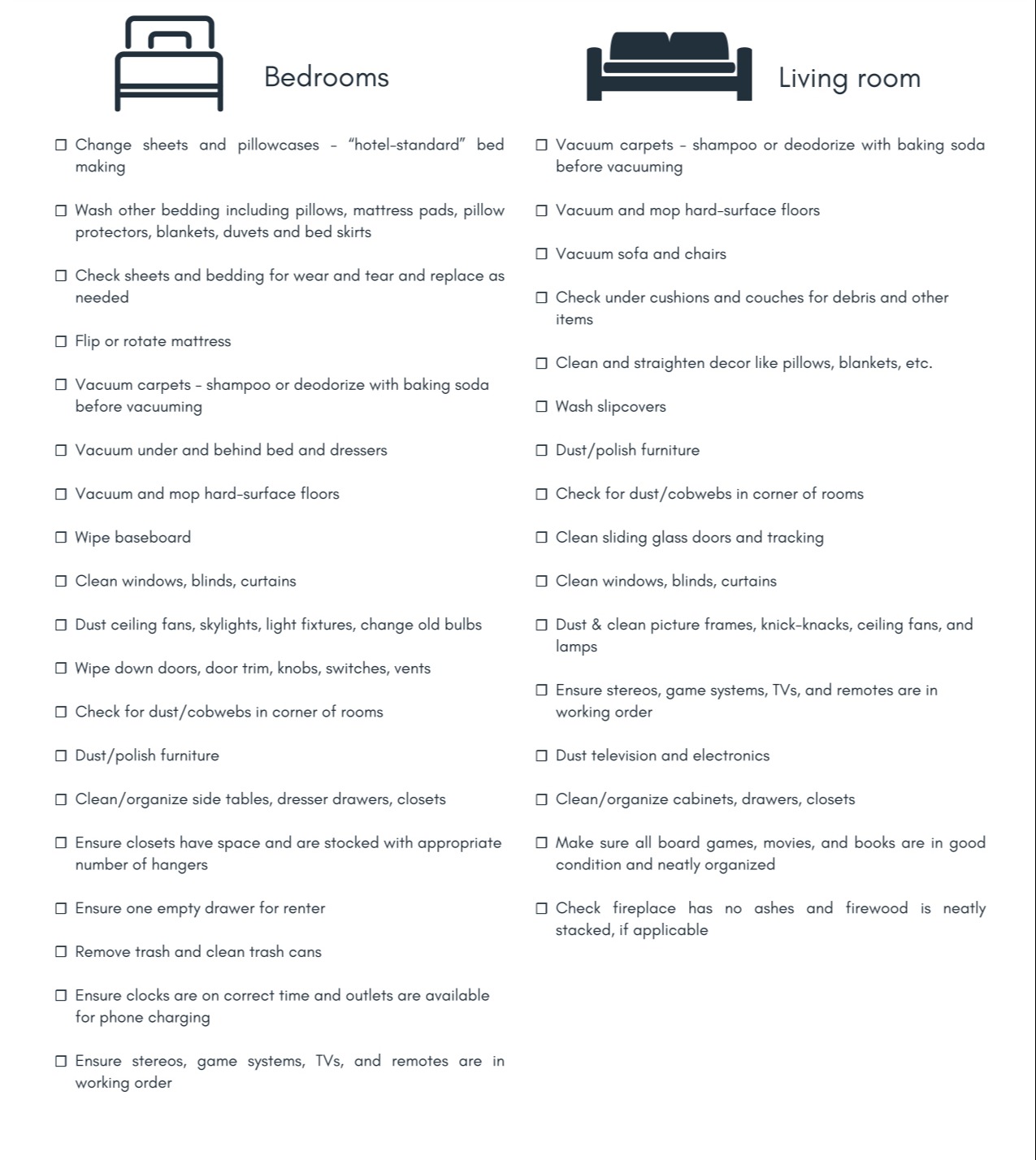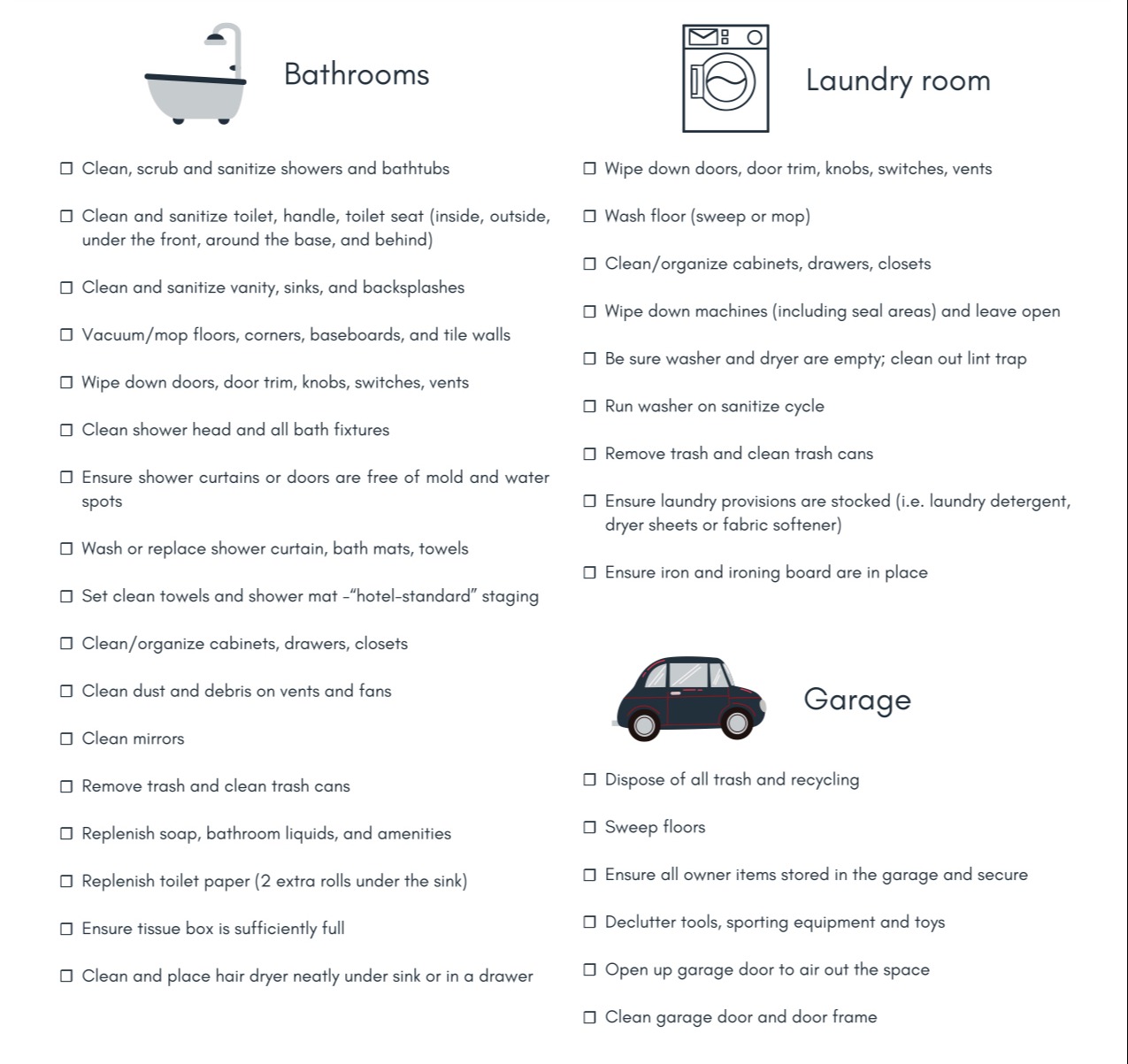 While these have always been the expectations for rentals, our hosts will now be required to confirm completion of these checkpoints before you check in.
If you arrive at the home and feel it has not been adequately cleaned, you may notify our team ASAP and we will find you alternative accommodations. Hosts who do not meet our cleaning standards will have their listing restricted on our site, and any future reservations at their property will be cancelled - with those renters also being moved to a different property.


Time between stays
As opposed to hotels or other vacation rental sites, homes listed with Rent Like A Champion are rented no more than once per week - with a minimum period of 72 hours between a previous guest's checkout, and check in for a new guest.


Contactless check-in
Rent Like A Champion hosts have always been discouraged from physically meeting with renters in person during check-in, but we're now requiring contactless check-in during every rental.
Hosts will be required to provide a lockbox, key code combination, or other means of getting into the home without being physically present - all of which they'll provide you with a 2-3 days before your check-in, once the damage deposit is in place.
And if you have any trouble getting into your rental, our team is just a phone call away.


We've got your grocery delivery covered
Nervous about dealing with the grocery store during your trip? We're currently developing grocery delivery partnerships throughout the country, which we plan on rolling out prior to the season (we'll, of course, keep you posted as those become official in the coming months). If you have specific questions about a destination you're considering, however, just reach out to us and we'll let you know what we're cooking up.
PLUS! If you're traveling to South Bend, you can read all about our existing partnership with Martin's Groceries here.


What we're asking of renters? Be smart when you travel, and listen to the experts!
Hosts are doing everything they can to ensure you'll check-in to a comfortable, safe environment for your next trip - but we're expecting guests to take necessary measures when they're traveling, as well.
Before booking, consult the CDC's latest travel advisories, and if you're at all concerned about your upcoming trip please reach out to a member of our team.
Is there something we're not thinking about? Let us know...
If there are other concerns you have about traveling with us this season, we'd love to hear from you! Our priority is helping you feel as safe and comfortable as possible during your next stay - no matter where you're headed.
Reach out to our team at (855) BIG-GAME or send an email to info@rentlikeachampion.com with questions, concerns, or suggestions - and let us get you to your next game day adventure...