At Rent Like A Champion, we believe that every college football weekend is about more than just your experience at the game. That's why this year we're bringing you city guides to the best bars, restaurants, and activities that you can add to your game day itinerary...
Oxford, Mississippi has long been known as a top destination for college football fans looking to experience one of the best game day atmospheres in the SEC.
After all, from tailgating at The Grove to the electricity of Vaught-Hemingway to the beautiful Ole Miss campus itself... any trip down to this Southern gem of a city can be satisfyingly filled without ever leaving campus.
But for those who do venture out, there's a rich abundance of restaurants, sites, and, of course, places to imbibe with your group.
Here are just a few of our favorite spots to indulge in a drink (or two) when planning your trip to Oxford...


Electric Weekend Atmospheres
105 N Lamar Blvd ♦ (662) 234-5119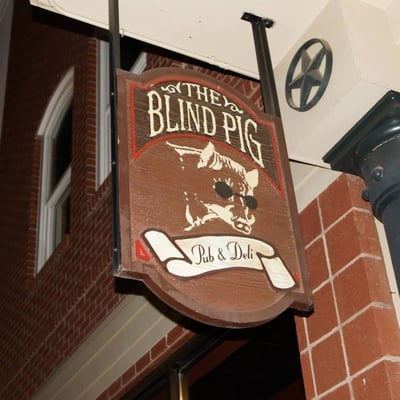 Photo credit: The Blind Pig Facebook page
Making a repeat appearance on our list from last year is the Bling Pig Pub! Located just off The Square on N Lamar Blvd, the Blind Pig is a classic, no-frills bar that serves up cold beer, and warm comfort to its patrons.
It features a robust food menu (word is that the pork rind nachos and the Pig Burger are both to die for), and 20 beers on tap - along with darts, pool, trivia, and live music to keep your group's good time going long after game day is finished.
From the fans: "Great bar with good selections! They have a separate room with 2 pool tables that is great! I particularly enjoy sitting in one of their many tables by the bar and listening to live music whenever they have it! Affordable prices and great food! Don't forget to get the pork nachos! They are amazing!!"


120 S 11th St ♦ (662) 234-1411
Another spot we highlighted on our list last year is back - it's The Library, one of Oxford's most iconic bars. It's actually three separate spaces - an 18+ club frequently featuring live music, a sports bar, and an outdoor patio space, the latter two being 21+.
It's worth keeping in mind that because this is a particularly popular spot with students, the crowd will be younger and, in turn, much more raucous than other spots on this list. But if you're looking to get the true Ole Miss experience (and maybe travel back in time a bit to relive the glory days of youth), this spot is a must-hit.
A word to the wise, though, cover for this bar can get notoriously high on weekends.
From the fans: "If you are in Oxford for the nightlife, you need to go here. Three separate bars all connected into one. Indoor/outdoor section was my favorite. The middle bar has a large dance floor and the third is an island bar with people all around it. Cover can be up to $10 to get in, but it is worth it. Drinks are reasonable and the crowd is lively and fun."


1012 E Jackson Ave ♦ (662) 259-2881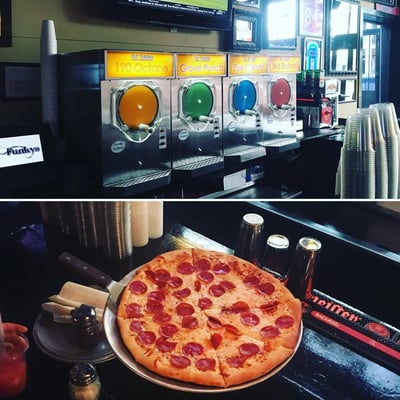 Photo credit: Funky's Facebook page
Look, I'm not ashamed to say I love a good frozen beverage... and the daiquiris Funky's has been serving up for the last 10 years have become an Ole Miss institution.
The names may be as colorful as the drinks themselves (though we hear the "Taylor Swift" is particularly notorious), but you're bound to find something to love at this classic Oxford spot. Plus, with some of the best pizza in town - it's the perfect to place to hang out, grab a bite, and loosen up before hitting the game day festivities... that is, if you don't decide to just stay there all weekend.
From the fans: "Love Funky's - always a must stop for a frozen drink when Im in Oxford. The place can get packed in a hurry though so if you're not big on crowds you may want to go somewhere else."


The Chiller, Rooftop Haunts
400 N Lamar Blvd ♦ (662) 234-3031 ext. 513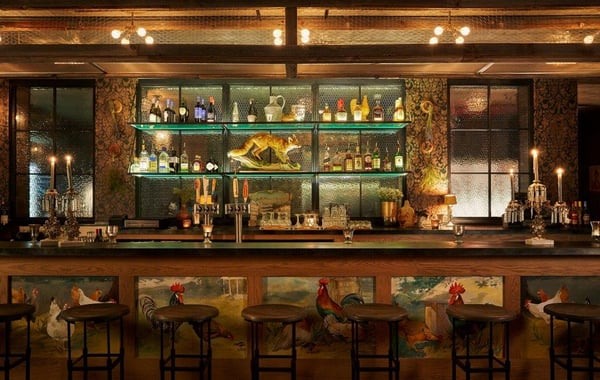 Photo credit: The Coop
If a more tame atmosphere is what you crave, then begin by heading up to the top of the Graduate Hotel for a drink at The Coop. Self-described as "a hint of yesteryear... with sleek industrial touches" it was named among the best rooftop bars in the country by Men's Journal.
"The Coop was designed to pay homage to our quaint southern city and emulate a swanky 'chicken coop'," The Coop said of their interior decor. "You'll notice the rooster sculptures, chicken art and the subtle foxes drawn in the details depicting 'there is a fox in the hen house' phrase. We take pride in the quirky, fun and relaxing atmosphere both at Graduate Oxford and The Coop!"

While there's a wide range of elixirs to suit your mood, we suggest beginning with one of the barrel-aged cocktails - then split their Skillet Cookie if you're craving something sweet.
From the fans: "Great place to watch the Ole Miss game. Outside terrace with great view of The Square and indoor bar with fun vibe. Good selection of appetizers- the beef sliders are amazing."

110 Courthouse Square ♦ (662) 234-1968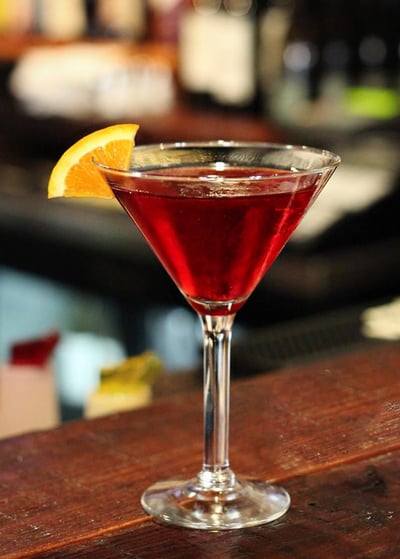 Photo credit: Boure Bar
Situated on top of Bouré - the Creole-inspired restaurant from the mind of world-renowned Oxford chef John Currence - this bar boasts the Southern charm of a classic New Orleans haunt, all while overlooking the Square in downtown Oxford.
And with an accessibly wide-ranging menu featuring great wine, a huge beer list, and classic specialty cocktails, this is an ideal spot to wrap up your Ole Miss weekend.
From the fans: "Great location, friendly open atmosphere, friendly courteous staff, delicious food with a variety of creole gastro-pub type selections, great prices. Who could ask for more!"


152 Courthouse Square ♦ (662) 232-8080
Rounding out our list is another John Currence creation, and long considered one of the best bars in Oxford - the rooftop bar at City Grocery.
No bar more fully embodies the artistic and cultural past of this city, nor encapsulates the future that seems to be blossoming there - as this iconic drinking spot will both transport you to the days of William Falkner, while reminding you that in Currence and other thought-leaders of the area... the city's best days still lay ahead.
Sip a Hemingway Daiquiri (Appleton Run, Lime, Luxardo and Simple Syrup) or a uniquely refreshing Oxfordian (Maker's Mark, Lemon Juice, Simple Syrup, and Prosecco) - then dive into an order of the shrimp and grits to feel the Southern love emanating from what's sure to be one of your favorite new spots.
From the fans: "The restaurant is excellent, easily among the best in Oxford. However, the shining star is the bar upstairs. It's a local watering hole with great, simple drinks that are cheap. The atmosphere is laid back and you're sure to meet some friendly locals, including artists, musicians, and writers. Go for a little taste of local color!"
Wanna stay near all of these great downtown hot spots on your next trip to Oxford? Check out all of our amazing weekend vacation rentals near Ole Miss and stay walking distance from campus, the downtown area, and Vaught-Hemingway!
Did we miss anything? Let us know! Email info@rentlikeachampion.com