At Rent Like A Champion, we believe that every college football weekend is about more than just your experience at the game. That's why this year we're bringing you city guides to the best bars, restaurants, and activities that you can add to your game day itinerary...
The Big House at the University of Michigan is, without question, one of the country's most iconic college football landmarks.
But Ann Arbor is about much more than the enormous stadium that sits at its center, it's a vibrant city with loads to offer both locals and game day visitors; from restaurants, to sprawling natural landscapes to - yes, of course - a fantastic bar scene.
So, where should you make sure to hit if you're looking for a quick drink before heading to the game?
Here are a few of our favorites...
301 W Huron St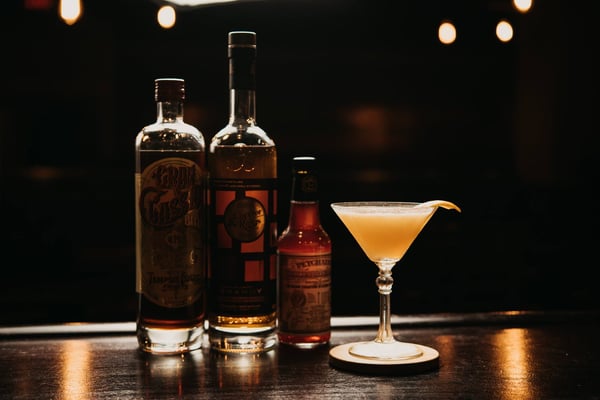 Photo credit: The Last Word Facebook page
If you're looking for something a bit more upscale from the traditional game day elixirs, then it's hard to find a better place than The Last Word - a 1920s inspired haunt with a fantastic atmosphere and even more fantastic cocktails.
Its dimly lit, vintage flare will make you feel like you've escaped the hustle and bustle of game day to discover your own little speakeasy, while their drink menu blends an eclectic mix of classic standby's and new favorites... all of which you won't be able to get enough of.
From the fans: "Really cool bar. The ambiance is great, if a little darkly lit. The drinks were great, I particularly liked the Rosie (they spray rose water on the drink before handing it to you!). I also had the pork belly tostada, and it was absolutely delicious. 10/10, would go again."


112 W Liberty Rd ♦ (734) 662-8757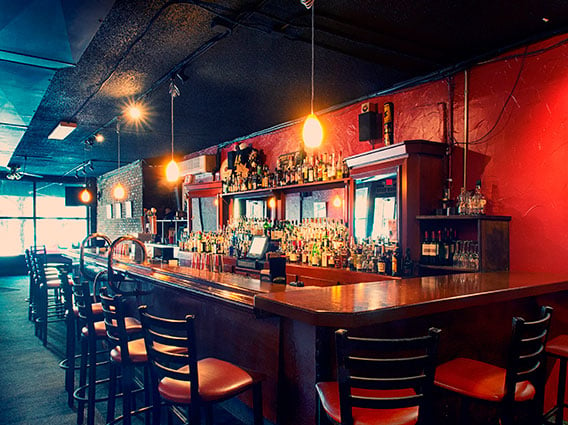 Photo credit: Alley Bar website
With a bar on its premises dating all the way back to 1880 - 112 W Liberty St has changed hands plenty, but has always delivered great drinks and a great time to its patrons.
Its current tenant, Alley Bar, is certainly no exception.
We highlighted Alley Bar on our list last year, and since then it's remained just as integral to the night life and culture of Ann Arbor as ever - with a simple ambience and a drink menu that is both inventive (the "Wonderlust" cocktail includes both absinthe and pineapple), as well classics like gimlets and mules that are dependable standbys.
And if you're there, you can't not try a pickleback... just trust us.
From the fans: "Friendliest folks ever behind the bar! This place is clean and comfortable and I felt instantly welcomed as if I were a regular. On business travel, I go all over and this spot has made my top five list for bars. Love it."


318 S Main St ♦ (734) 665-2968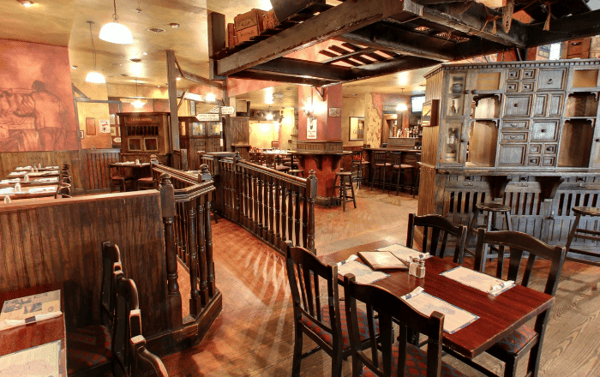 Photo credit: Conor O'Neill's website
Tucked inside a cozy spot on Main St, Conor O'Neill's will make you feel as though you've just stepped inside a small Dublin pub - with Irish decor everywhere your eye can see, along with hidden nooks and crannies perfect for stealing a little conversation in between rounds.
The bar is stacked with Irish standbys like Guinness and Jameson - along with a slew of craft and local favorites - and you'd do well to split a few appetizers while you're there. The Gaelic Spuds are an absolutely fantastic take on potato skins, and Maeve's Mushroom's Buttons are among the best stuffed mushrooms you'll have.
From the fans: "Wonderful Irish Pub atmosphere. We only had drinks and appetizers, but everything was top notch and delicious. We had a fabulous spinch, artichoke dip that everyone was fighting over. We also had the deep fried Brie with a peach - cherry chutney. Fantastic!"


110 S Main St ♦ (734) 222-9841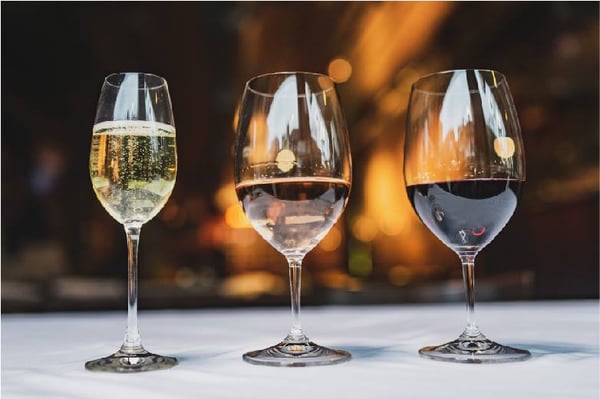 Photo credit: Vinology Facebook page
If wine is your game, then Vinology's the name - as this fantastic Ann Arbor spot has over 150 wines to choose from, all set inside a modern, exposed brick decor that will give you the chance for a sophisticated night out on the town after game day.
But even if you're not a fan of vino, that's no problem! They have tons of fantastic cocktail options along with delicious small plates to share as you soak in the Ann Arbor night life at this chic downtown hot spot.
From the fans: "Vinology is always an expensive treat, but so worth it! The food is exquisite and the choices of wine, exceptional. Great for a leisurely celebration or to shake up a boring routine. It can be very romantic, but is also fine for a fun dinner for colleagues or adult family members."


303 S Ashley St ♦ (734) 369-4212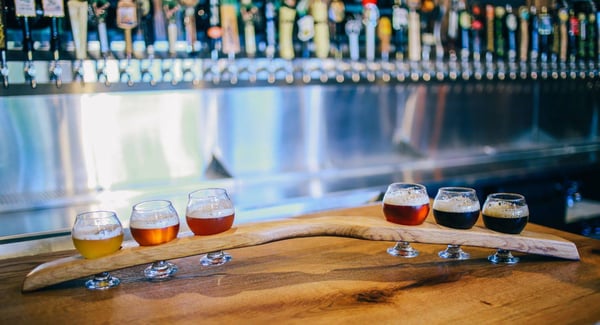 Photo credit: The Grotto Facebook page
Self-described as "everyone's favorite watering hole" The Grotto prides itself both on its variety and its person-ability - all coming to together to form a warm and inviting atmosphere with a little something for everyone.
After all, with a monumental amount of draft beers, 60+ liquors, an impressive wine list and even custom made cocktails on tap (including slushi-style beverages in the summer), it's hard to imagine not having an outstanding time at The Grotto.
From the fans: "Excellent selection of beers, great place to watch games, great patio, very friendly staff AND they allow my greyhound to visit! One of my favorite places in Ann Arbor!"


1140 S University Ave ♦ (734) 668-8411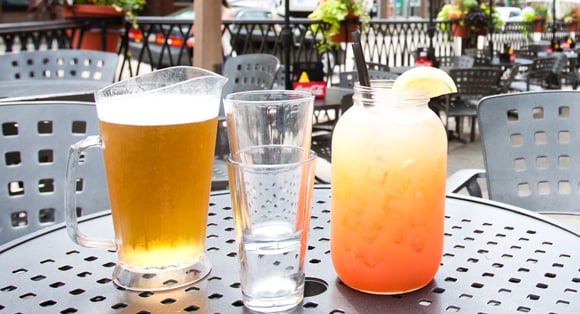 Photo credit: Good Time Charley's website
Among the more iconic bars in Ann Arbor - Good Time Charley's is your classic bar for students... and for those looking to relive the glory years as they pass through town. Since opening its doors in 1979, this establishment has been a staple of the community, earning the monicker of "Best College Bar" in Ann Arbor, and ranking as high as #14 on the national list.
You'll find plenty to enjoy at Charley's - from a beautiful patio, to TVs for watching the big game, to a (in)famous list of over 130 mixed shots on their "Ultimate Shooters List." Come ready to party, and you'll be sure to leave happy.
From the fans: "Great services, amazing drink varieties and love that you can play your song choices. Drinks and food were worth the price. Will definitely return next time I visit."


812 Monroe St ♦ (734) 662-5414
Since 1960, Dominicks has been serving up some of the best Italian food in Ann Arbor - but perhaps its most well-known contribution to the Michigan night life scene are the drinks it pours into Mason jars on its patio, an absolutely must-do for anyone coming in from out of town.
Specifically, the Sangria is absolutely out of this world - and while it may be tough to grab a seat at this staple establishment in town, ask anyone and they'll tell you... it's well worth the wait.
From the fans: "Order at the window on the first floor. Find a table outside or upstairs overlooking Monroe Street. Listen for the Charlie Brown PA system calling your name. Chow down on delicious pizza or lava-hot 'bocce balls.' Refill your drink order. Make a friend. Go home happy. Repeat."
Wanna stay near all of these great bars on your next trip to Ann Arbor?
Check out all of our amazing weekend vacation rentals near Michigan Stadium and stay walking distance from campus, the downtown area, and Wolverine game days!