At Rent Like A Champion, we believe that every college football weekend is about more than just your experience at the game. That's why this year we're bringing you city guides to the best bars, restaurants, and activities that you can add to your game day itinerary...
There's nothing quite like an SEC game day - and as college towns down South go... Auburn is just about as good as they get.
And while the tailgating scene near Jordan-Hare Stadium is, of course, a destination in and of itself, if you venture away to explore the local pubs and bars, you're sure to find a perfect place for your group to imbibe.
So, where you should make sure to hit when you travel to The Plains this season?
Here are a few of our favorite spots...
241 S College St ♦ (334) 821-8200
The first bar on our list may not be a traditional "game day" hot spot, but if you've got some time to sneak away and imbibe in a more low key haunt, then you can't go wrong with Piccolo.
For the past 10 years, this little jazz bar situated just inside The Hotel at Auburn University has been delighting guests with their specialty cocktails, small bite plates, and live music - making it an absolutely perfect place to unwind after a long day of college football action.
From the fans: "Excellent atmosphere. Great bartenders. Fabulous food. What more could you want? Oh yeh! There's a jazz band every weekend! This is the best place to go in Auburn for a nice cocktail that still allows everyone the opportunity to have good conversation."


201 N College St ♦ (334) 521-5101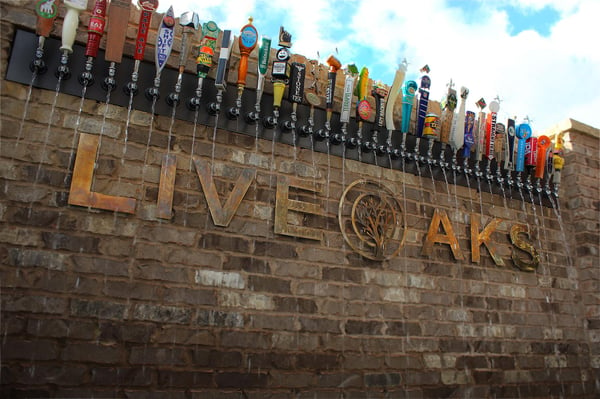 Photo credit: LiveOaksAuburn.com
Delicious drinks? Check.
Phenomenal food? Check.
Outstanding atmosphere? Check, check, and check.
There's nothing you won't find at LiveOaks on North College - except perhaps disappointment - as this Auburn mainstay has been delighting locals and visitors alike for years.
Grab a cocktail on the patio bar, then let executive chef Joseph Thompson III spin you up some delicious eats - and hey, if you decide to just stay there for the entire game day... we certainly won't blame you.
From the fans: "The food is amazing and the atmosphere is everything. I love live music and this place is rocking. I had the steak egg rolls, nachos and steak nachos for an appetizer and it was delicious! I'm definitely coming back!"


124 Tichenor Ave ♦ (334) 246-3300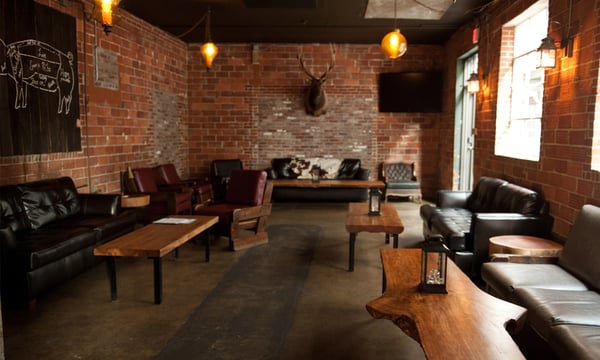 Photo credit: The Hound Facebook page
Just north of campus on Tichenor Avenue sits The Hound, a family-owned bar and restaurant that, quite literally, has been hand-crafted by the families of founders Matthew and Jana Poirier. From "the entry doors, to the barnwood bar and tables" everything inside this gorgeous locale has been hand-crafted locally by the Poirier family - and that love is something you'll feel as soon as you walk in.
Its hunting lodge atmosphere provides a cozy context, recalling a rustic Alabama of yesteryear, while the menu - that boasts top shelf bourbon, nearly 30 beers, on top, and a mouth-watering bacon flight - feels distinctly modern in its comfort.
From the fans: "I never leave reviews, but I felt like I must this go around. This place is amazing. Delicious adult drinks, outstanding food, and breathtaking dessert. I highly recommend the meatloaf and bread pudding. The staff was amazing and very helpful and knowledgeable. My boyfriend and I will be back very soon."


136 W Magnolia Ave ♦ (334) 821-4001
Moving into your more "traditional" game day atmospheres, Skybar is the kind of place you imagine spending a game day in Auburn. Located just down the road from the famed Toomer's Oaks, this bustling destination features a huge patio, dance floor, affordable drinks, and a great time - no matter what time of night you arrive.
There are plenty of events happening throughout the week, including live music and karaoke, so come ready to party late into the night - as this place won't wind down until well into the wee-hours of the morning.
From the fans: "Somehow, always the best time. The staff is great so the crowd is the same. Auburn is great and the proof is at Skybar. A LOT of my family went to Auburn but I did not. I went to Florida and you couldn't tell at Skybar. We're all the same (SEC FAMILY! ) Good people, good times, unbelievable prices."


156 E Magnolia Ave ♦ (334) 826-1211
Named for the famed Iron Bowl victory in which Auburn was able to return two touchdowns off of blocked punts, 17-16's namesake - as well as its phenomenal atmosphere and drink specials - have helped it etch its way into one of the very best bars in the area.
And they keep the party going at 17-16 even when the games aren't happening - boasting live music and events that are well worth visiting for. The crowd tends to be a little younger and primarily student-driven, but it's easy to see why many consider this a must visit spot whenever they're in The Plains.
From the fans: "All the staff there was awesome. I was in from [out of town] and they made me feel like I was at my local watering hole! Great, great folks!"


106 N College St ♦ (334) 329-7039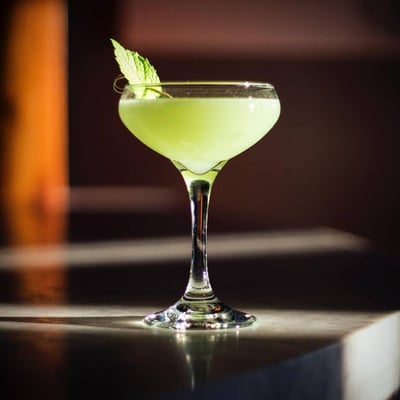 Photo credit: Avondale Bar and Taproom Facebook page
If you've gotten your fill of the electric game day atmospheres of Skybar and 17-16, may we suggest taking a short stroll over to the Avondale Bar and Taproom, a charming cocktail and craft beer bar with a speakeasy flare - and a decidedly sophisticated feel.
Sink into the plush booths or mod leather chairs and enjoy a classic concoction - from a gimlet, to an old fashioned, to any number of seasonal mixology specials they cook up - all beneath the warm glow of a beautifully mood-lit atmosphere.
From the fans: "Quite little getaway tucked in the middle of downtown Auburn to have a great drink and escape all of the younger college kids. Very professional mixologists and the perfect atmosphere."


161 E Magnolia Ave ♦ (334) 521-2739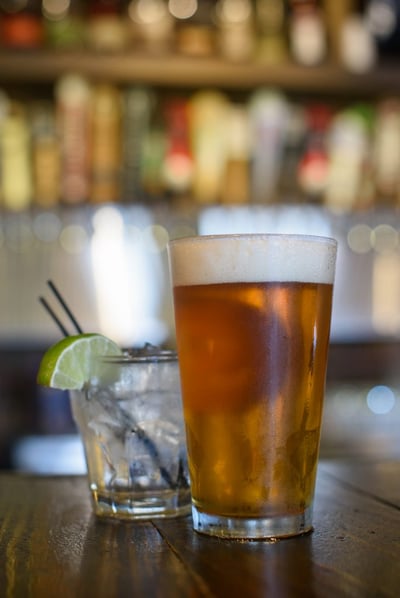 Photo credit: Auburn Draft House website
You know that feeling when you're just craving the comforts of a "down-to-Earth" bar and grill? A place that won't overcomplicate things, and will just deliver you a great meal and a great beer, at a great price? Well then, welcome to the Auburn Draft House.
With over 44 beers on tap and a menu full of pub-grub classics with a twist (take the Jai Alai IPA Burger, for example, which braises its onions in the Florida craft beer for added deliciousness), this is the kind of place that has a little something for everyone - making it a game-winning choice during your Auburn weekend.
From the fans: "Refreshing, local place to grab a quality burger and any one of a wide variety of brews. Go for the chorizo burger - slight spice, and extra juicy. Beer options attract a slightly more mature crowd than the just-turned-21 crew. Fully approve."
Wanna stay near all of these great downtown hot spots on your next trip to Auburn?
Check out all of our amazing vacation home rentals in Auburn, and stay walking distance from campus, the downtown area, and Jordan-Hare Stadium!
Did we miss anything? Let us know! Email info@rentlikeachampion.com