At Rent Like A Champion, we believe that every college football weekend is about more than just your experience at the game. That's why this year we're bringing you city guides to the best bars, restaurants, and activities that you can add to your game day itinerary...
State College, Pennsylvania is, in many ways, the quintessential college town.
A beautiful campus, a storied history, and a fantastic game day experience combine to make any trip to town for a Penn State football weekend a truly unforgettable experience for even the most casual of football fans.
And while the tailgating experience is an absolute must before the game kicks off... like any great college town, State College also has some iconic bars you'll need to hit before you leave town.
Which ones should you make sure not to miss?
Here are a few of our favorites...
111 E Beaver Ave ♦ (814) 238-1406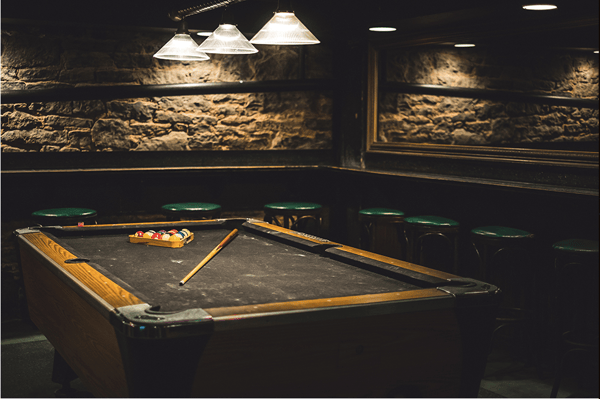 Photo credit: The Phyrst website
We'll begin with one of State College's most iconic bars, the Phyrst - which has served as a destination for students (and those who are looking to go back in time to when they were students) for over 50 years.
Everything about this bar oozes tradition - and from Table Wars, to live music, to a slew of other traditions you just have to see to believe... this is absolutely a must do for any game day weekend.
From the fans: "Your quintessential dive bar atmosphere in a college town. Was a favorite hang out while going to Penn State and still a pleasure to go back as an alumnus. This is one of the few if not the only bar that actually keeps its happy hour deals on home football weekends, which is literally half off everything, from 7-9 every Friday."


100 W College Ave ♦ (814) 237-4350
While plenty of places boast some great live music - no one does it quite like Zeno's. With an eclectic line-up featuring everything from soul to singer/songwriter to prog rock to bluegrass - the only common thread running through the artists hosted by Zeno's is that they'll all knock your socks off.
And, of course, with a selection of draft beer as wide as the music choices (they also host beer festivals throughout the year), there's always something to love at this classic State College haunt.
From the fans: "Zeno's is a great place to kick back and enjoy some brews and conversation, or some music. I like the relaxed atmosphere in the bar, exuded by the staff and the patrons alike. It feels very different from many of the other bars in downtown State College, and is a refreshing change of pace from its neighbors."


106 S Allen St ♦ (814) 272-1172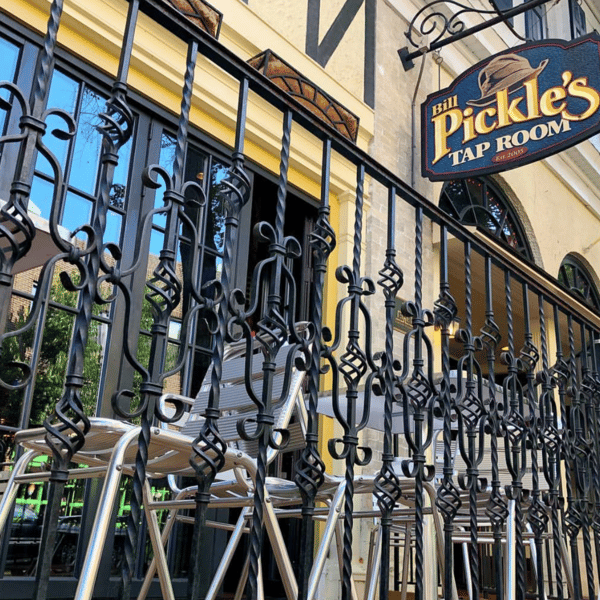 Photo credit: Bill Pickle's Tap Room
Bill Pickle's is one of those bars that's good no matter when you go; whether you're parking at the bar to watch the game, stopping by on your way back from the stadium, or just grabbing a quick drink between activities... there's always something to love at this Allen Street mainstay.
"Pickle's is a true town and gown bar that bridges the gap between students, alumni's and locals," says one of the Bill Pickle's team. "Our success is built on a great offering of music, sports, food, libations and fun bartenders."
If you're hungry, the Pickle's Wings (and accompanying sauces) are an absolutely perfect game day treat. But drink-wise, the highlight for me is the bourbon and scotch menu, which features a diverse range of some of the best whiskey options from around the world.
From the fans: "Came here for the Penn State vs App state game and loved the lively atmosphere... Definitely a busy spot during the game but great staff! Drinks were fair prices and the wings were to die for. I would recommend to anyone and will continue to stop myself every time I'm in State College!!"


107 E Beaver Ave ♦ (814) 272-6831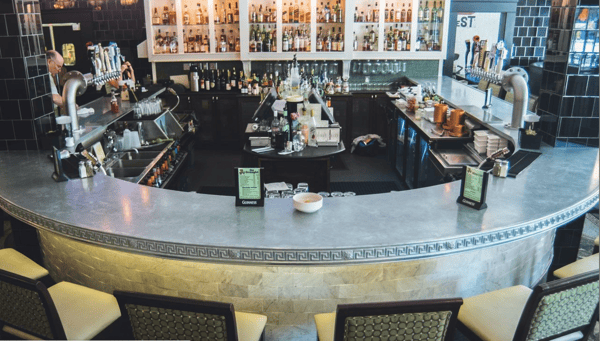 Photo credit: Local Whiskey website
Speaking of huge whiskey selections, nowhere in State College (or Pennsylvania... or maybe even anywhere outside of Kentucky) will you find a bigger whiskey list than the aptly-named Local Whiskey.
Located just above The Phryst, it's a bit of a step up from your traditional "college bar" - but it's far from stuffy. It's a relaxed, laid back atmosphere serving up great food and a huge range delicious cocktails, from traditional favorites like their two takes on the Old Fashioned ("What Once Was" and "The Standard") - to a "Reuben" featuring rye whiskey, vermouth and... corned beef? You'll just have to find out for yourself.
From the fans: "Local Whiskey has just been rated the best Bar in State College for the over 30 Crowd by "State College Magazine" and I agree. The staff is excellent, friendly and accommodating and their food and drinks are the best. If you go at lunch try their lunch special, it's very good and inexpensive."


210 W College Ave ♦ (814) 237-3449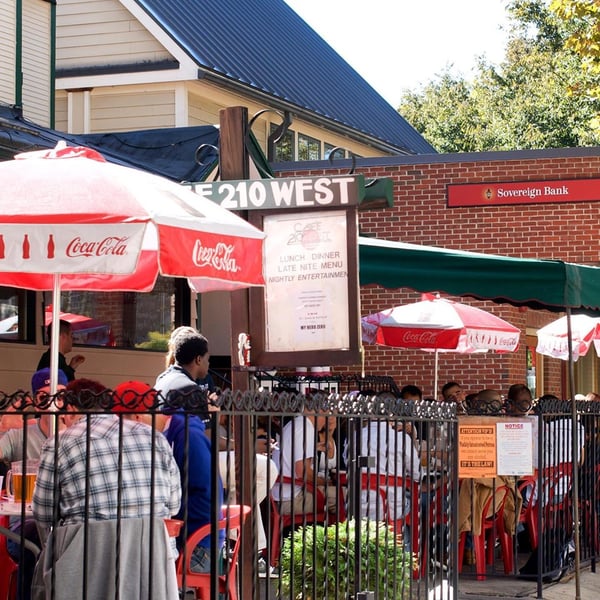 Photo credit: Cafe 210 West
If you happen to come to State College on a day nice enough to sit outside, then the only place to do so is at Cafe 210 West.
"Cafe" as it's come to be called, features a little something for everyone - great food, live music, and, of course, a huge menu of drinks to sip as you take in the lovely Central Pennsylvania day in town. It's known for its 55 Days Challenge - asking a group of participants to visit every day for 55 straight days... but if you ask me, that's hardly a challenge - as this a bar you'll want to come back to again and again... and again...
From the fans: "I absolutely love this place. Came back 13 years after graduating and nothing has changed (in a good way). The skillet fries are amazing and the Long Island pitchers are just as good as I remember them."


212 E College Ave
We round our list with another local icon, The Shandygaff (or "The Gaff"... to those in the know), purportedly one of the oldest bars in town... perhaps highlighted by the fact that no one is sure quite when it first opened its doors.
But what is known is that as soon as The Gaff opened its doors, it's been a destination for students and those looking to cut a rug on the dance floor ever since. So whether you're there to dance, enjoy some karaoke, play foosball, or just sip on some delicious(ly dangerous) pitchers - The Gaff is one of those places that you just have to experience for yourself.
From the fans: "Pros include: Liquor pitchers, which are perhaps my favorite part of State College and what I'll miss the most. The DJs are rad, too. Cons: Non-existant. If you're not at the Gaff, you're doing it wrong."
Wanna stay near all of these great downtown hot spots on your next trip to State College? Check out all of our amazing weekend vacation rentals near Penn State and stay walking distance from campus, the downtown area, and Beaver Stadium!
Did we miss anything? Let us know! Email info@rentlikeachampion.com