At Rent Like A Champion - we pride ourselves on keeping Michigan fans close to the action so that they get the most out of their college football weekend. After all, with one of the best game day atmospheres anywhere in the country, along with one of the best college towns in America - when you come to a Wolverine's football game, you don't want to waste anytime in getting the fun underway.
So, how close can our homes keep you? Check out these fantastic weekend rentals for Michigan football games - all less than two miles from campus!
Family Home That Will Play Its Way Into Your Heart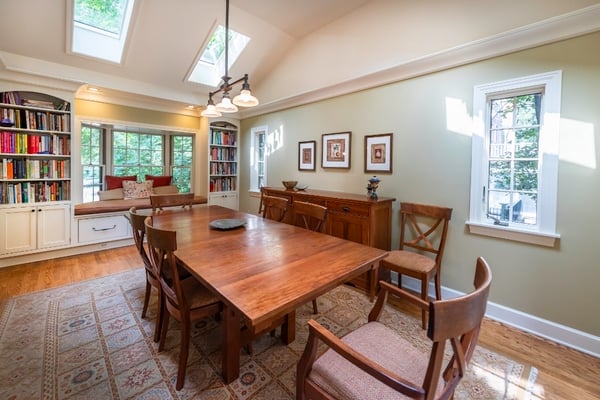 Accommodates: 12
Bedrooms: 6
Distance to stadium: 1.94 miles
Accommodates: Middle Tennessee, Rutgers, Michigan State
At 5,000 sq ft, this gorgeous family home less than two miles from The Big House and only a mile from Nichols Arboretum is a perfect place for Michigan fans to gather on game day. Renters will love the open floor plan and sunny living spaces - but it's the more unique amenities like the hot tub, ping pong and foosball tables, fire pit in the huge backyard, and Steinway baby grand piano that truly set this Ann Arbor weekend rental apart.
"Come Home" to These Fantastic Ann Arbor Suites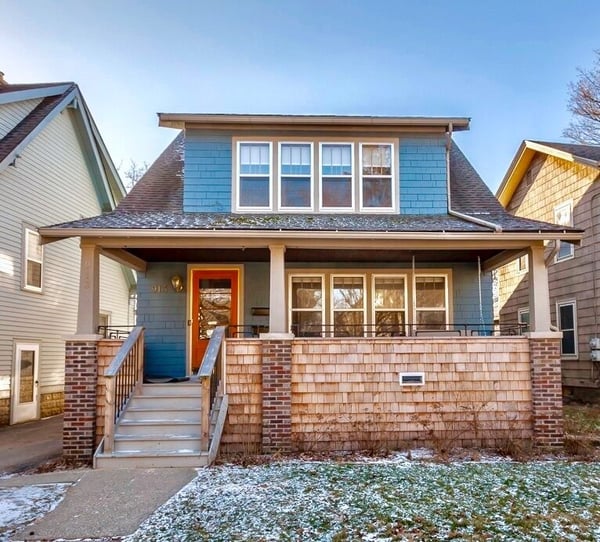 Accommodates: 6
Bedrooms: 2
Distance to stadium: 1.48 miles
Available for: Middle Tennessee, Army, Rutgers, Iowa, Notre Dame, Michigan State, Ohio State
"Coming home" never felt so good, as the Coming Home Suites provide a truly luxurious stay in one of the country's most picturesque college towns. Tucked away in a quiet neighborhood of Ann Arbor, this home is not only walking distance to everything you'll want to do on game day - it's got everything you could need in the comfort of your weekend home - from two bedrooms with Queen-sized beds, a spacious living area, along with a renovated kitchen where you'll be able to cook delicious weekend treats to enjoy in an absolutely stunning dining room space.
You Can't Get Much Closer to The Big House Than This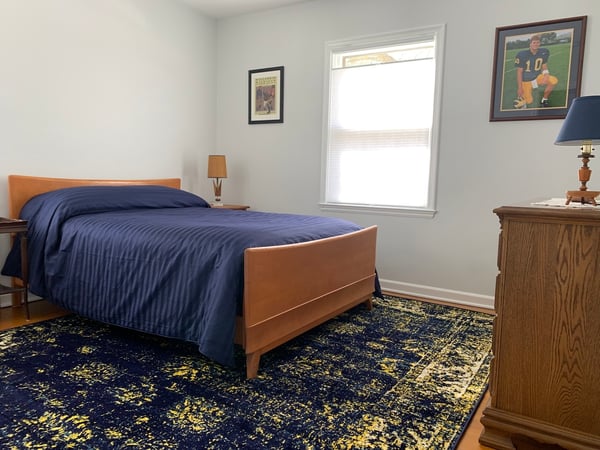 Accommodates: 6
Bedrooms: 2
Distance to stadium: .57 miles (.1 walking distance)
Available for: Middle Tennessee, Army, Rutgers, Iowa, Michigan State, Ohio State
Well it's hard to imagine being any closer to game day than in this two-bedroom home, located just half a mile by car to The Big House... and even closer if you're looking to get there on foot. But beyond just its location - this charming home has plenty of living space, comfortable bed rooms, and everything you could need for a fantastic stay in Ann Arbor!

Looking for something a little different? Check out all of our 100+ vacation rentals in Ann Arbor now, and get your team closer to all the action this season...