As much as we love college football here at Rent Like A Champion, we also know that you're not just coming for the Auburn game - you're coming to spend time with loved ones, catch up with old friends, and enjoy the comforts of home while being able to get away for a few days.
And with beautiful weather year round in Alabama... having a great outdoor space to do just that is key, which is why these two fantastic weekend rentals in Auburn could be just the ticket for your group this season...


Pristine outdoor space featuring a gas grill and flat screen TV!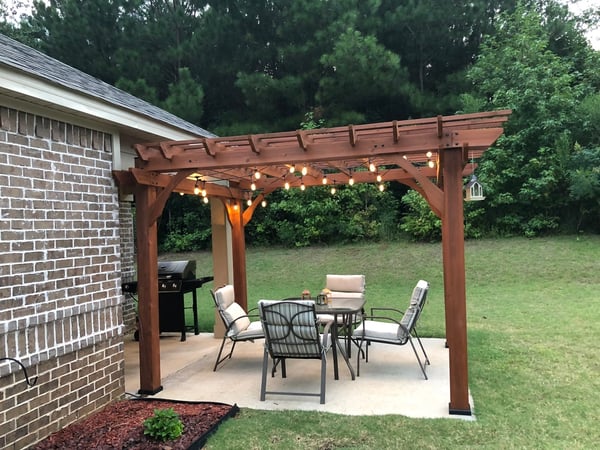 Accommodates: 8
Bedrooms: 4
Distance to stadium: 4.34 miles
Available for: Ole Miss, Georgia, Alabama
Located just five miles from campus, this beautiful brick home has a perfect game day set-up for those looking to breathe in some fresh air - from a gas grill to a huge flat screen TV, spacious sitting areas, and even outdoor games when you're looking to stretch your legs. Inside, enjoy an open-concept space with high-vaulted ceilings and beautiful hardwood floors - all laid out with plenty of room for your whole group to unwind - inside or out - after game day.
Find your game day retreat off the dock in Auburn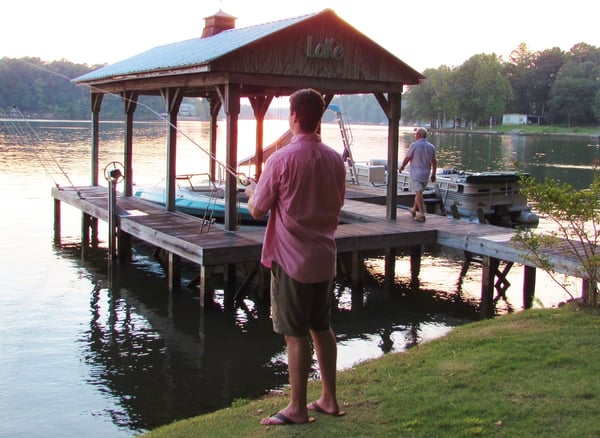 Accommodates: 9
Bedrooms: 4
Distance to stadium: 23.67 miles
Available for: Tulane, Kent State, Mississippi State, Ole Miss, Georgia, Samford, Alabama
While this home may seem a little far away for a game day weekend - we promise it's worth it. Situated right on Lake Martin, you'll be able to fish off the dock, hang out on your own hammock, and smoke some ribs right on the grill - you can even rent a pontoon to take the family out on the lake before you head to the game!
Looking for something a little different? Check out all of our vacation rentals in Auburn now, and get your team closer to all the action this season...