This week, our Homeowner Spotlight takes us back to Notre Dame to see Morgan's gorgeous 3 bed, 2.5 bath vacation rental in South Bend!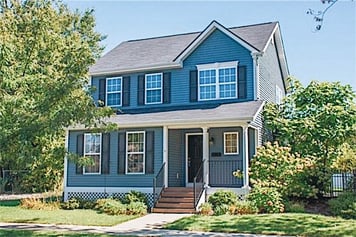 This open concept home accommodates up to 10 with beautiful, spacious bedrooms, along with an amazing outdoor area featuring a Weber Grill, outdoor seating, and a fire pit with beautiful string lighting hanging above.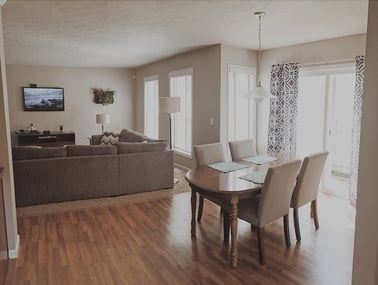 But beyond just the amazing home itself, Morgan's weekend rental is a great fit for anyone looking to get out and explore South Bend.
"My favorite part about being a Rent Like A Champion homeowner is being able to share my home and city with out of town guests, and one of the things I love most about my home is the location," she says. "Notre Dame and Downtown are both within short walking distances, and that the East Bank Village is a block away full of cute boutiques and great restaurants."
Having just finished her first year as a homeowner on the site, Morgan says she loves feeling like a true member of the Rent Like A Champion community.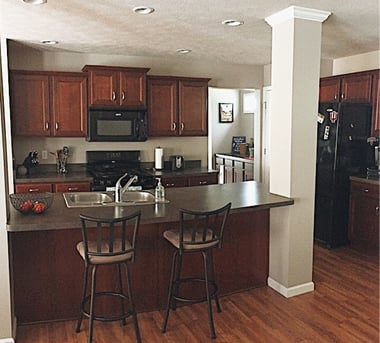 "What separates Rent Like A Champion from other rental companies is the level of customer service they provide," she says. "Everything from the quick responses to friendly updates makes me feel good about being part of this team."
Want to book Morgan's home for your next Fighting Irish weekend? Click below to see her full listing!
Are you a homeowner with Rent Like A Champion? Want to find out how to get your home featured in Homeowner Spotlight?
Email our Content Marketing Analyst Hank Greene at Hank@RentLikeAChampion.com to find out how to get your home involved!