Happy Sunday! This week we're featuring another amazing pair of South Bend homeowners, Deb and Ryan, whose 5 bed, 3.5 bath home will be entering its third year with Rent Like A Champion this season.
This beautiful, spacious vacation rental is just 1.25 miles from the stadium, and can sleep 13 comfortably with enough beds to accommodate everyone- no one has to sleep on the floor or bring an air mattress!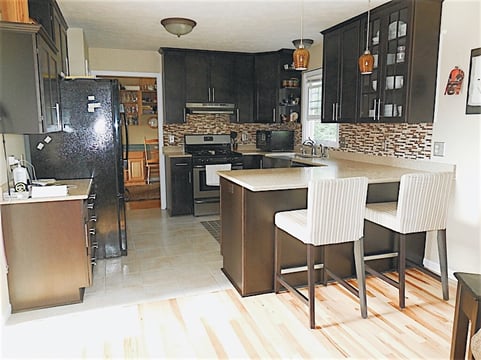 But that's just the beginning...
From a 900 square foot, covered back patio, to a huge lounge area that sits 13, to a dining table that sits 8, a hot tub for 6, to koi waterfalls situated within a 1/3 acre yard, this home is truly unlike anything you'll find in South Bend.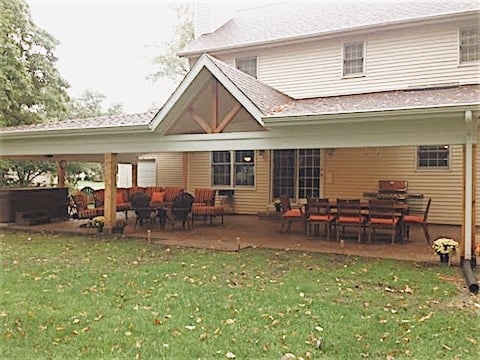 "I love to get texts from our guests as they check in and hear about the 'wow factor' when they see the backyard!" says Deb. "I also provide a large selection of breakfast items for guests to enjoy, and this year I'm adding a Belgian waffle maker, just like in the hotels!"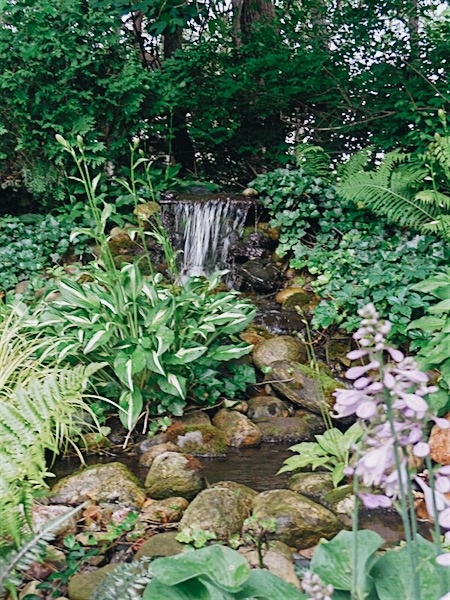 Beyond just the amazing home itself, however, these hosts pride themselves on offering Notre Dame fans an incredible gameday experience, as well.
"Our close proximity to the Notre Dame campus makes it getting to and from the game easy," says Deb, "and our two big screens make it possible for those not attending to still watch the game in comfort."
In the end, it's Deb and Ryan's commitment to providing an exceptional experience for their renters that takes this amazing weekend rental to the next level.
"We work very hard to offer a clean home and try to anticipate every need, from extra towels and sheets, to toiletry baskets and blow dryers," says Deb. "We feel if guests are paying a substantial amount to stay here, we want to give them an experience they won't forget, and hopefully they'll return again."

Want to see Deb and Ryan's house for yourself? Click below to see the full listing for their amazing South Bend home!
Are you a homeowner with Rent Like A Champion? Want to find out how to get your home featured in Homeowner Spotlight?
Email our Content Marketing Analyst Hank Greene at Hank@RentLikeAChampion.com to find out how to get your home involved!