With spring practices kicking off this weekend, it's given us our first taste of the 2018 college football... and we get it: you want more.
While real football may be still be a few months away, there's plenty to keep track of between now and then - from recruiting, to keeping track of when tickets go on sale, to media days, and more!
Here's our Rent Like A Champion guide to getting from here until opening weekend...


Now through end of April: Spring practices
Are spring practices glorified scrimmages? Yes.
But are they a fantastic way to see what the coaching staff are experimenting with for the upcoming season? ALSO YES!
Stay tuned here for updates to the schedule, including how to watch, where to get tickets, and, of course, how to stay in a Rent Like A Champion home!


May - July: Stay up to date on recruiting news
After the spring game, things start to cool down a bit, as players get back into the gym on their own to start getting ready for fall practices in August.
Meanwhile, the coaching staff hits the recruiting trail, building the classes of the future for their teams... with plenty of of fodder for the national rumor mill along the way.
You can stay up to date on recruiting news for your team on their designated SB Nation blog (full list here), along with any of our favorites below:
BONUS! May - July: Make sure you know when single game tickets go on sale!
While you can purchase season tickets for just about any team across the country at the moment... we know that the majority of fans will be waiting on pins and needles to purchase single game tickets for top games this season.
But with such high demand, you've got to move quickly, so knowing when your team's tickets go on sale is key.
Exact dates are still TBA for many teams, but below you can find a breakdown of the timeframe to be on the lookout for some of the country's top programs...
Want more information? Fill out the form to the right with the game you're interested in and we'll notify you when your team's tickets are on sale!


July: Media Days
Hey! It's almost football time!
Before we kick off fall practice, however, the conferences grant media members up-close-and-personal access to coaches, for a preview of what's to come in 2018.
Though the SEC's tend to be the most covered and anticipated in college football, every media day offers fans the chance to hear from their team's leadership in the final weeks before the season gets underway for real.
Here's a breakdown of every major conference's media day schedule and location:
SEC: July 16 - 19 in Atlanta, GA
B1G: July 23-24 in Chicago, IL
ACC: July 18-19 in Charlotte, NC
Pac-12: TBD in Los Angeles, CA
Big 12: July 16-17 in Frisco, TX


Late July/Early August: Fall practices are here!
We made it. The season is finally (almost) here... as we finally get to see our teams in live action, with just a few weeks to go until opening weekend kicks off at the end of August.
Most teams will release their fall practice schedules at some point during the summer - and, as always, we'll keep you posted with the goings on for your team throughout the offseason with Hank's Team Updates!


September...
FOOTBALL SEASON IS HERE!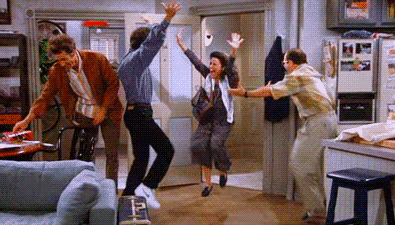 Of course, the closer the season gets... the more homes on our site start to book up!
Renting your home early ensures that you have a weekend house perfect for your group's stay on game day.
Fill out the form on the right and we'll send you personalized options based on budget, group size, and preferred location - or click below and begin searching now!