After hundreds of entries from all across the country, we have our 2020 Rent Like A Champion Photo Contest winner...
This winning photo came to us from Chris, who celebrated this moment with his loved ones during one of Notre Dame's best traditions - "Football Fridays" - which begins with a run down the historic Notre Dame Stadium tunnel underneath the iconic "Here Come The Irish" sign... and when you get there, you can't miss the chance to snap a photo!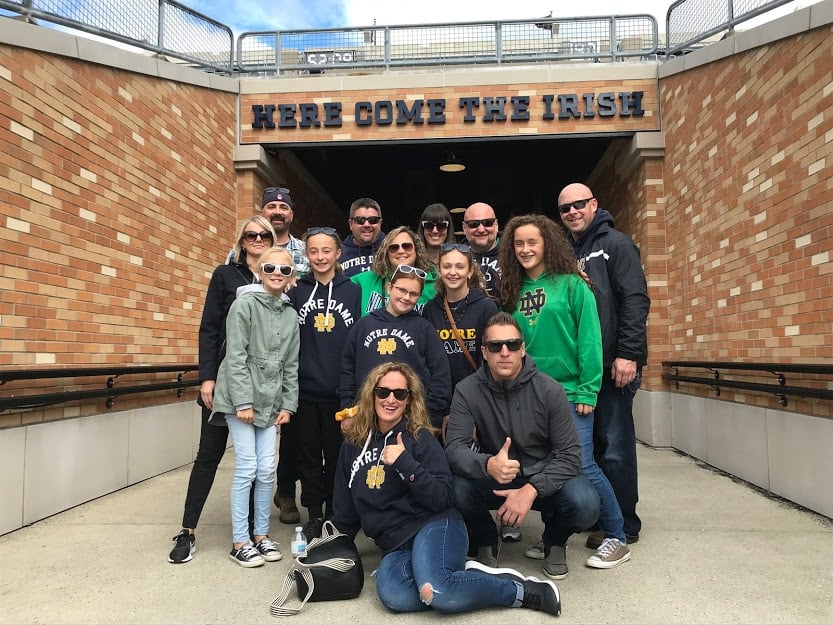 Thanks to all who submitted their college football memories! We'll be showcasing our finalists next week with some more amazing moments worth celebrating.
To see past winners and finalists, click below, and here's to making more great gridiron memories with loved ones soon...
READ: Rent Like A Champion's 2019 Photo Contest Winner
READ: Rent Like A Champion's 2018 Photo Contest Winner
Are you planning your own trip to campus soon? We have plenty of safe, clean vacation rentals in South Bend available for 2020 and beyond - so click below to get on your way!