After hundreds of submissions from across the country, we've chosen our winning picture for the Rent Like A Champion 2018 Photo Contest...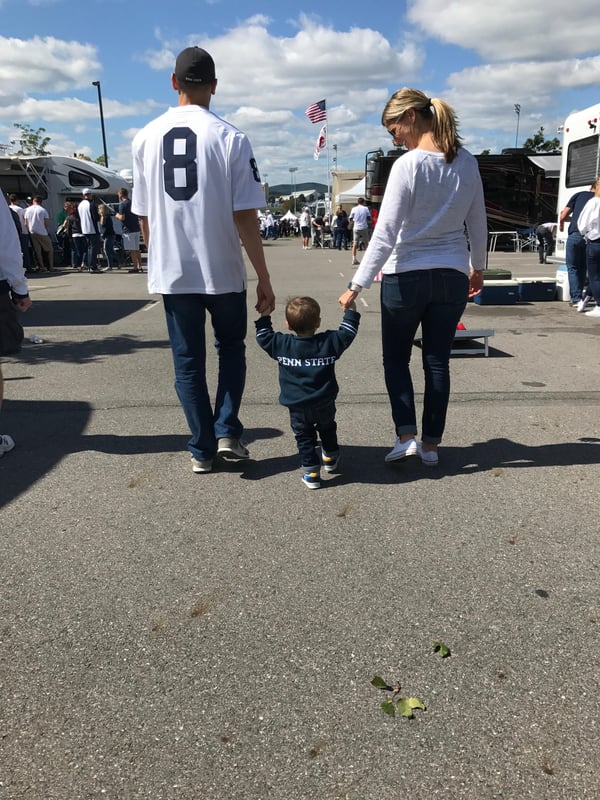 This photo submitted by Judy, an avid Penn State fan, captures the excitement of college football season, and the joy of celebrating with loved ones every fall...
We go to every [Penn State] home game but once a year we stay for a weekend with our entire family. We are all huge PSU fans and our entire family looks forward to this every year. This particular photo is our daughter Jen and son-in-law Bryan with one of our newest PSU fans, Bryce! He loves everything PSU already and he too loves our weekend there!
A huge thank you to all of our entrants this season! We had some absolutely fantastic submissions, and have a handful of amazing finalists that we had to share with you...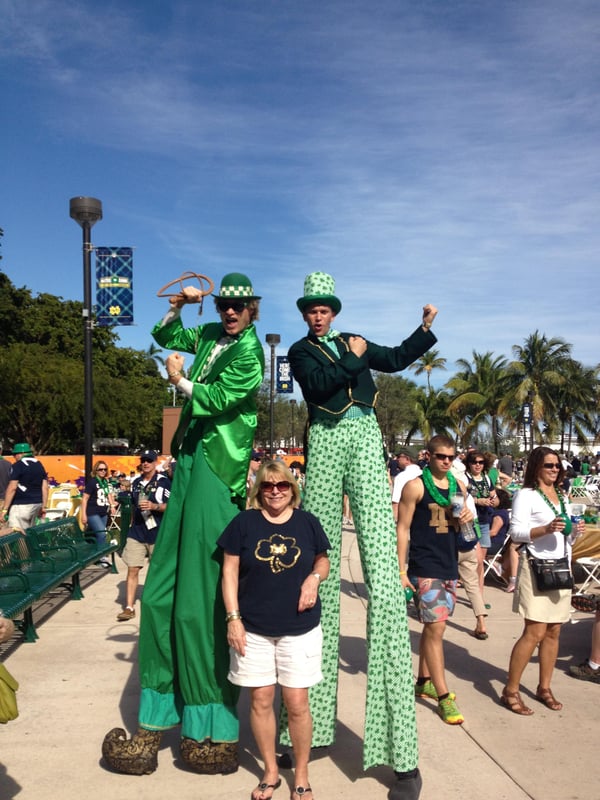 "It's my wife's birthday, and we've been going to games for 50 years. Other than Harry Oliver['s 51-yard kick to beat Michigan in 1980] this is her favorite memory."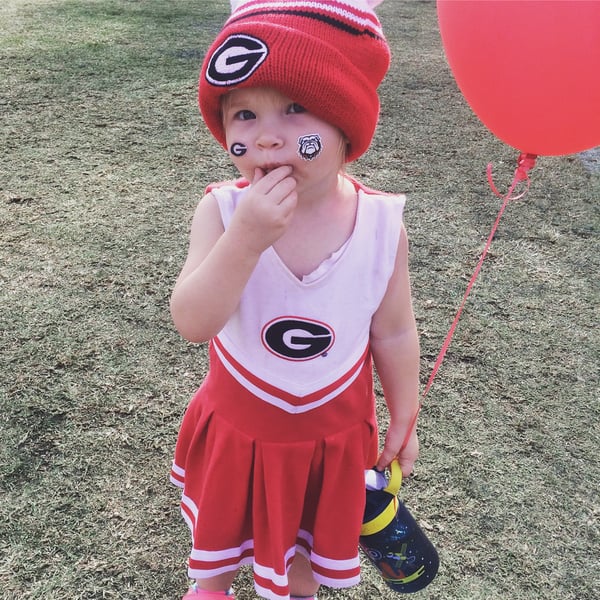 "Her parents met in Jacksonville (in a winning year) and her first phrase was Go Dawgs. This picture illustrates that Amelia is a Bull

dawg

through and through. This SoCal gal can't wait for her next Saturday between the hedges!"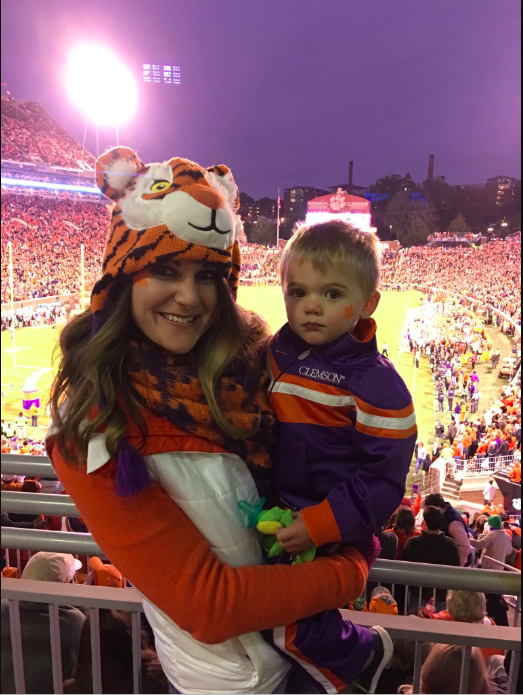 "This is Lincoln's second trip to Clemson University, both times we rented a mountain house with Rent Like A Champion. This trip was extra special though, because he was learning to talk and by the end of the trip he learned a few new letters at the football game that brought tears to his mommy's eyes. The whole long drive back home to New Jersey all we heard in the back of the car was... "C-L-NNNNNNNN!" Yes, we have to work on a few more letters but that it what next year is for, right??? Lincoln, Clemson University Class of 2038. Or so mommy hopes."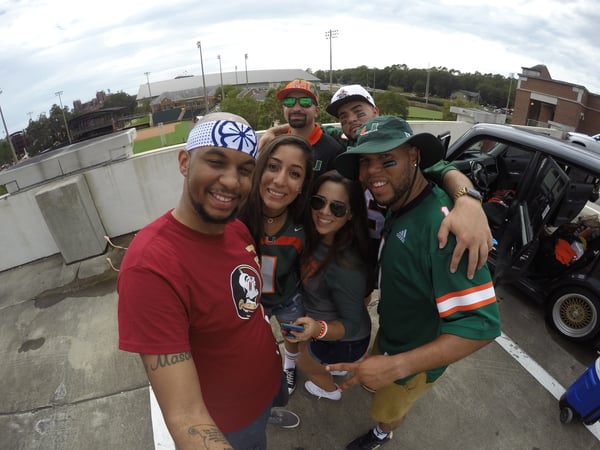 "What an adventure! Miami vs FSU, in Doak Campbell Stadium. Our original booking was set and then a actual hurricane came and postponed the game. Finally once things settled down and the new date and time was set, all 6 of us packed up my Scion xB with all our UM and FSU gear and hit the road! On the way to Tallahassee from Miami, another report of the Hurricane heading to Tallahassee to possibly, again postpone our game and time! This time there was NO turning back! Luckily, the hurricane moved and it was game on! I swear life was throwing everything our way to disrupt our trip, but there was no stopping us. We eventually made it to our rental home and upon arrival were greeted by the home owners with open arms. They even gave us fishing poles and lures to fish with- it was the best experience to have upon arriving to our rental home. We owe it all to Rent Like A Champion, the owners of the home rental, and of course my team the U who played an amazing game and got us the W! Thank you all so much for the amazing customer service and experience!"
Thanks again to all who submitted! This season, make sure to take plenty of photos, because we'll be back in 2019 with a brand new contest, and another chance to share your memories with us.
Ready to create your own memories this season? Click below to start looking at homes available this fall, and give your group an unforgettable college football weekend in 2018...