Last season, Clemson capped their year by pulling off one of the most (surprisingly) dominant national championship victories in recent memory. And with plenty of returning talent in 2019, they'll have the chance to get right back to the peak of the college football mountaintop.
But it all begins with their week 1 in-conference match-up with Georgia Tech on August 29.
So, want to be there to cheer them on? These four gorgeous weekend rentals will get your group into the game this season...
Take a dip at this charming home before game day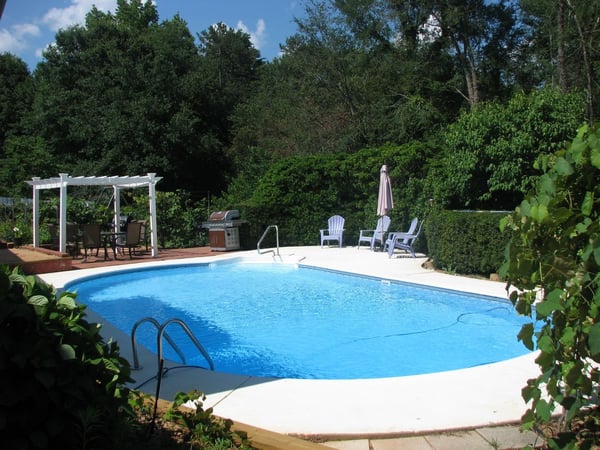 Accommodates: 10
Bedrooms: 4
Distance to stadium: 5.45 miles
Price for the Georgia Tech weekend: $2,600
Kick back and cool off with your own private pool, included with this beautiful weekend rental just over 5 miles from Death Valley! Plus, with a charcoal grill, memory foam mattresses, and a whopping 50" Smart 4K TV - it has everything you could want for a game day weekend (and then some), ensuring your group has an absolutely perfect trip to Clemson.
True family home with plenty of room for your group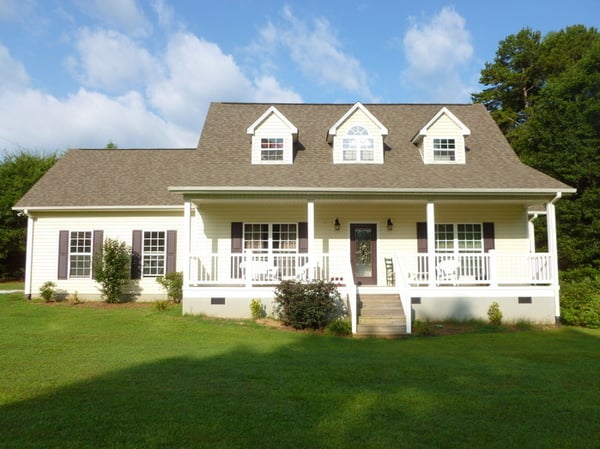 Accommodates: 8
Bedrooms: 3
Distance to stadium: 7.44 miles
Price for the Georgia Tech weekend: $1,100
"Don't get stuck in a hotel ROOM when you can enjoy the comforts of HOME" reads this listing... and boy do they mean it. Tucked away on a quiet, private drive and with plenty of outdoor space to cook out, tailgate or just relax - all with downtown Central just a half mile away - this home aims to please any group looking for a home away home...
Free parking on campus included with this Clemson oasis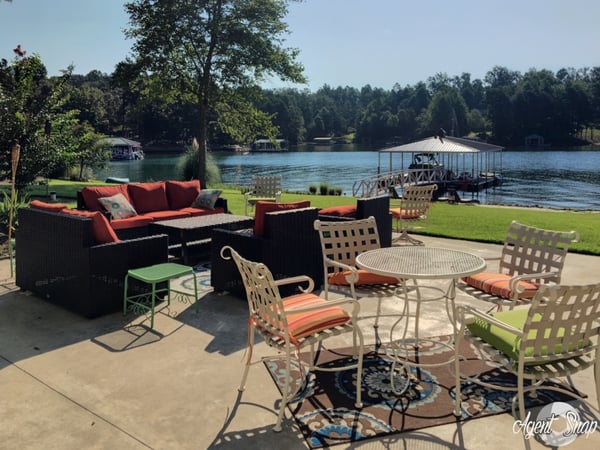 Accommodates: 6
Bedrooms: 2
Distance to stadium: 15.97 miles
Price for the Georgia Tech weekend: $1,000
Who says that game day just has to be about the game? You'll feel like you've escaped to your own beachside resort in this beautiful two-bedroom home located right on Lake Keowee. With a bar outside, kayaks, a private dock, and plenty of water to take a quick dip into before or after kickoff - plus free parking on campus to help with the short commute to the stadium - it's no wonder one renter raved: "Beautiful home and well-equipped for a football weekend or any other time you want a beautiful sunrise view across water!"

Huge waterfront home with space and amazing views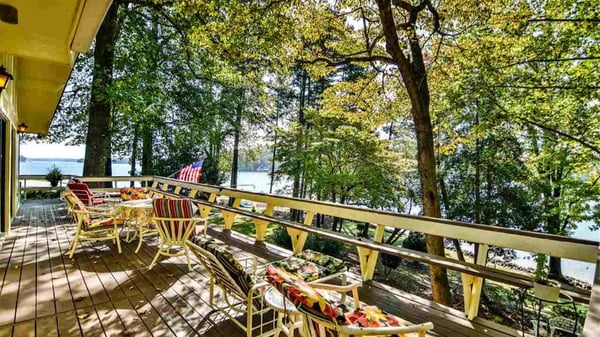 Accommodates: 10
Bedrooms: 3
Distance to stadium: 15.09 miles
Price for the Georgia Tech weekend: $900
If you need a bit more space - and a few more views - along the lake, then this is the home rental for you. With space enough to accommodate 10 people, and over 200ft of Lake Keowee frontage, this newly remodeled weekend rental evokes a farmhouse chic decor, and will have you coming back year after year - be it for a game day, campus event, or just a little getaway to your own lakefront escape...

Looking for something a little different? Planning on heading to a different game? No problem!
We have over 100 weekend home rentals in Clemson ready to be booked for the 2019 season - so click below right now to find your perfect game day getaway right now...