Over the past few seasons, few rivalry games have been so full of drama, upsets, and national implications as the Iron Bowl between Auburn and Alabama... which is why it should come as no surprise that this is among Rent Like A Champion's most popular games when it comes to weekend rentals.
So if you're planning a 2019 getaway to Auburn for the Iron Bowl this season - NOW is the time to book... before great options like these are all gone...
Auburn vacation rental with a patio built for game day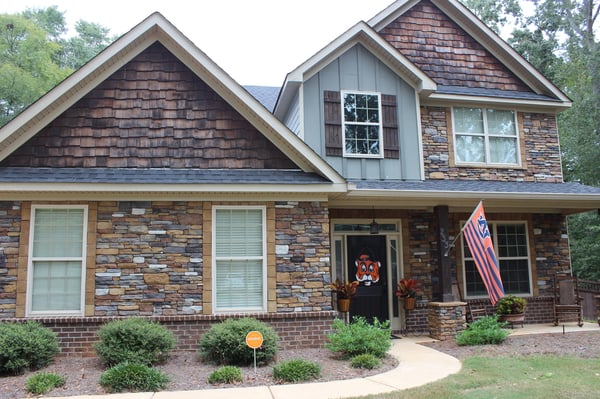 Bedrooms: 3
Accommodates: 8
Distance to stadium: 2.14 miles
Price for Alabama weekend: $2,100
Ready to get the most out of game day? Step inside this fantastic 3 bed, 2.5 bath home in Auburn - just over two miles from Jordan-Hare. Choose from tons of flat screen TVs inside to watch all the college football action, or enjoy enormous backyard patio complete with a Big Green Egg for grilling and a fully functioning fireplace for after the sun goes down.
Perfectly located Auburn rental - save time for a swim!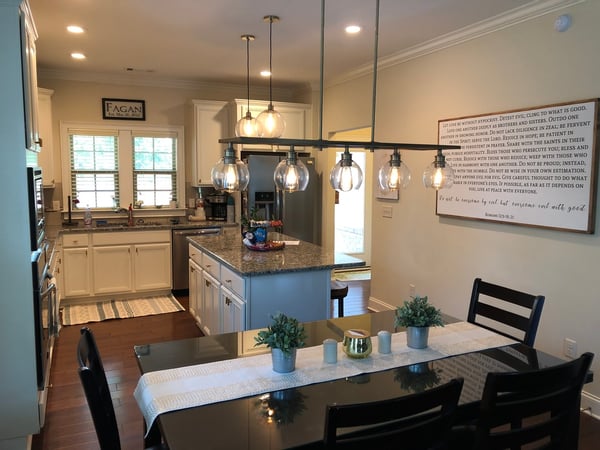 Bedrooms: 3
Accommodates: 8
Distance to stadium: 3.32 miles
Price for Alabama weekend: $3,000
Even in the fall, it can get hot down in Auburn. So why not cool off with a dip in the neighborhood pool, included with this newly built 3 bed, 2.5 bath home just three miles from campus! Plus, with a mall, movie theater, and plenty of restaurants close by - you'll be able to enjoy more than just the Tigers game day. As one renter said, "Great location and beautiful home - highly recommend!"
Auburn townhome featured in Homeowner Spotlight!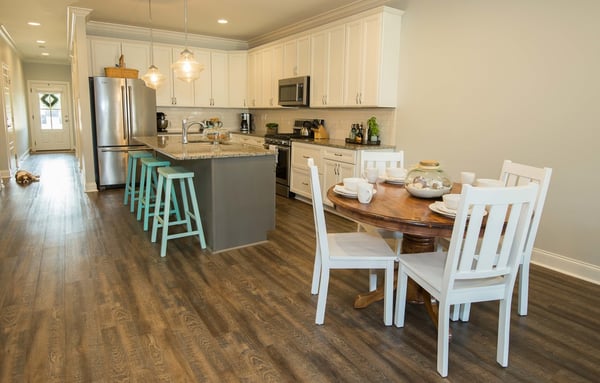 Bedrooms: 4
Accommodates: 7
Distance to stadium: 3.07 miles
Price for Alabama weekend: $3,000
We featured this Auburn weekend rental last year as a part of our homeowner spotlight series, saying that renters will "find all the comforts they could need in [this] home - which features 4 beds, 3 paths, and plenty of room for your whole team." Nothing's changed in the months since we wrote this spotlight, as this townhome just three miles from Jordan-Hare has continued to delight renters from across the country, with one noting, "The home is beautiful - had everything we could have needed and more."
Spacious family home less than three miles from Jordan-Hare!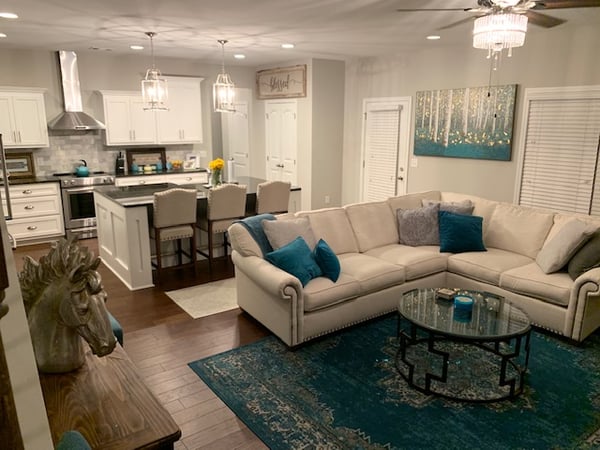 Bedrooms: 5
Accommodates: 10
Distance to stadium: 2.66 miles
Price for Alabama weekend: $3,000
This two story home is a brand new listing on Rent Like A Champion, but with a perfect five-star rating already - it's fast becoming one of our best options on The Plains! And what's not to love? With everything from a media room featuring a 65" smart TV, a fire pit in the backyard, a "pack and play" kids area, a large jetted tub in the master, and an open plan kitchen to fit your whole group - it's hard to find a better place to stay on game day.
Want to see more great places to stay for Auburn home games? We've got tons of vacation rentals for the Tigers football season - so click below to find your perfect game day getaway now!