Ask anyone what they think of when they hear, "fall in South Bend" and it is almost a given that their first answer will be Notre Dame Football.
But while the Fighting Irish are definitely headliners during this time of year, the Bend has so many other amazing fall activities to offer – here are some of our favorites:
While this place is always a great stop for when you are in town, the Farmer's Market takes on a life of its own during the Fall.
With harvest season in full swing, people will bring in more than their fair share of foods and handmade crafts. You can look forward to seeing fresh and local apples, sweet corn, pumpkins, gourds, homemade sweets and local coffee.
Going to a pumpkin patch during the fall is a must, but Thistleberry Farm takes this experience to another level.
With a $10 admissions wristband, you'll have access to enough activities to last the entire day! Pedal cars, super slide, corn mazes, duck races, cow train, jumping pillows, farm animals, hay rides... and the list goes on! A great way to spend time with the family before or after game day, Thistleberry Farms is a must on our fall activities list.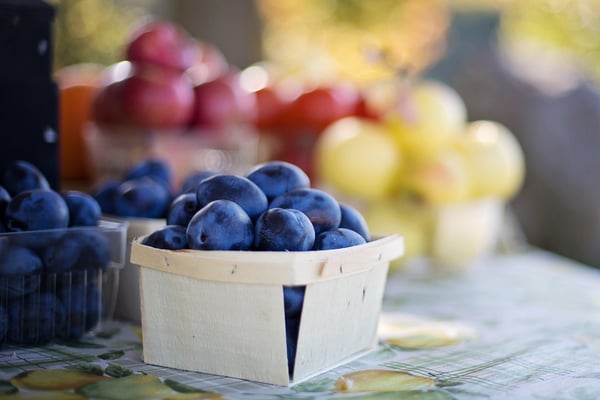 Fall is the perfect time to enjoy the outdoors without the intense heat that is often a hallmark of Indiana summers. Make the most of your time outside by visiting South Bend's Edge Adventure Park – Rum Village.
Much more than just a nature park, Rum Village is over 160-acres and features a variety of activities such as mountain biking, hiking, picnic shelters, disc golf, a playground, and a nature center. Only a 15-minute drive from Notre Dame's campus, the park is in a great location for your family on game day weekend, or any time you find yourself in South Bend!
Fall is almost synonymous with Halloween - which means candy, costumes and haunted houses! You don't have to miss out on this tradition when coming to the Bend – you can find one of the top-rated haunted attractions in America right in Mishawaka.
Fear Itself at Legend Park features five fright-inducing attractions such as Rat Trap, Cuckoo's Nest, Sinister Circus and more. They also have games, food and bonfires for those who aren't quite up for the chills but still want the thrills!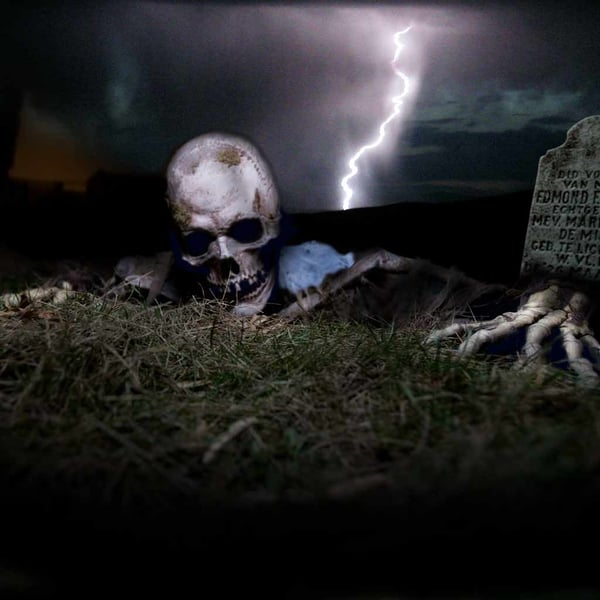 Photo credit: Fear Itself website gallery
St. Joseph County Parks
Taking a fall hike in one of St. Joseph County Parks' numerous trails is a perfect way to spend time with your family, get outside and see the beautiful colors of the leaves as they change during the season.
The parks also offer much more than just hiking – their website has a full calendar of activities for each month, so you can expect to find some great excuses to head out with your group, such as sunset canoe and campfire trips, archery lessons, or a monarch butterflies exhibit.
Lehman's Orchard
Our fall list wouldn't be complete without an apple orchard and South Bend's very own Lehman's Orchard takes it to a whole other level. Started in 1929, this orchard offers a huge fruit selection that you and your family can go pick: honey-crisp apples, strawberries, raspberries, currants, blackberries, pears and blueberries just to name a few!
The orchard also has a Farm Market where you can go buy the fruit if you don't feel like harvesting it yourself and in 2008 they added a winery/cidery for all of their guests to be able to enjoy a delicious cup of cider or wine after a hard day of picking fruit!
Hopefully this list has given you a great place to start and some awesome ideas that you and your family can do when you come up to the Bend this fall - but there's one thing you're missing...
Stay even closer to the action and make this an unforgettable weekend by renting a home with Rent Like A Champion - we have over 1,000 weekend vacation rentals in South Bend available right now, so you can get the most out your trip this fall!