In honor of South Bend hitting the 1,000 home mark this week, we're highlighting Jason's home - located just across the street from Notre Dame Stadium... and one of our very first homes on Rent Like A Champion.
"I've been on Rent Like A Champion for almost 9 years," says Jason. "In that time, I feel like I've developed a great relationship with [CEO] Mike Doyle, and all of the employees. They've always been fair, and good to work with."
Through Rent Like A Champion, Jason says he's been able to meet tons of great people that have stayed with him over the years, and has even developed lasting friendships with a handful of them.
Plus, Jason became one of our most famous homeowners when Doyle and RLAC co-founder Drew Mitchell brought up his home when they appeared on Shark Tank in 2015...
Jason's 3 bedroom, 1.5 bathroom home isn't just about the history however - this spacious home can sleep 10, is recently renovated... and is literally right across the street from Notre Dame.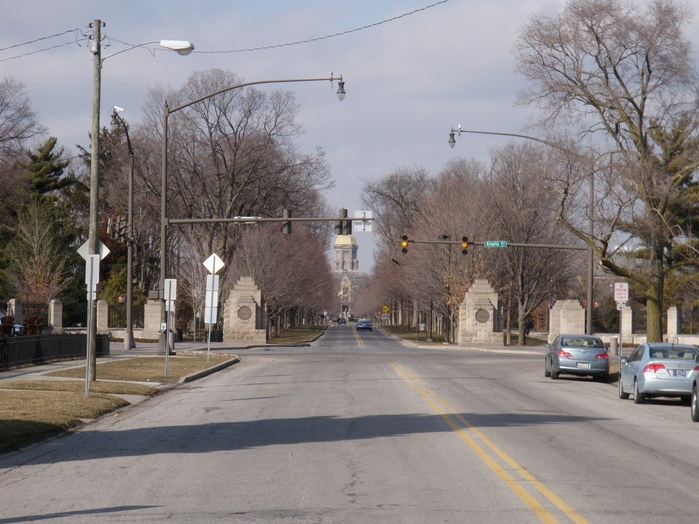 A view just 75 feet from Jason's house
"Location, location, location," says Jason when asked about what he loves about his home. "It offers families the chance to be as close to the action as possible, while still being able to go into the backyard & feel like you're in another world away from all the traffic and other fans."
"Plus, you can tailgate a lot easier at our place with bathrooms & TVs for all to enjoy, even if the weather is bad."
As he begins his ninth rental season with Rent Like A Champion, Jason says that, to him, it's still all about the personal nature of the company's service...
"Working with good people makes a difference," he says. "The partnership we have developed with RLAC has made this a good thing for our family and hopefully vice versa."
Learn more about Jason's home below, and book your home for 2018 now!