What's the point of planning a big group trip if your whole group can't stay with you under one roof? At Rent Like A Champion, we pride ourselves on having huge homes available to our guests throughout the country, so they can keep their teams together and continue the weekend festivities long after the final whistle has blown.
And for our fans in Auburn, we have a particularly great set of large home rental options...
Charming, Comfortable, Spacious Retreat!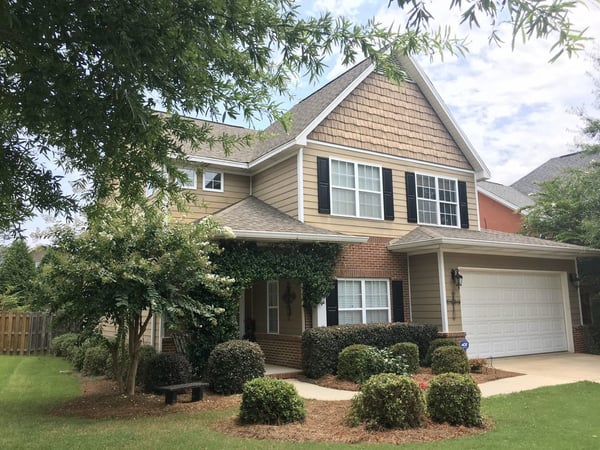 Accommodates: 10
Distance to campus: 3.77 miles
Available for: Tulane, Mississippi State, Ole Miss, Georgia, Alabama
Touted as an "Auburn-home-away-from-home" in the description, this 5 bedroom, 2.5 bath home just under four miles from the stadium has everything you could need for a fantastic weekend on The Plains. With an ideal location close to a shopping center, the local airport, downtown areas, and even a slew of golf courses to add to the weekend fun! Inside the house you'll find a huge master with double vanity bathrooms, comfortable living space, and an enormous backyard complete with a gas grill and outdoor dining area!
A Game Day Getaway With Plenty of Space Out Back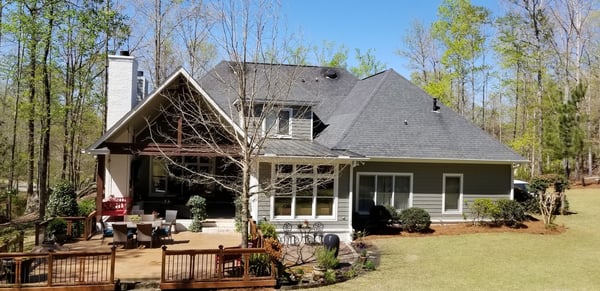 Accommodates: 9
Distance to campus: 4.53 miles
Available for: Tulane
If outdoor space is important to your group, then look no further than this 4 bed, 3 bath rental near Auburn! Featuring a huge backyard space for tossing the football around before the game, to a covered deck to enjoy - rain or shine - after the final whistle, this home is the perfect way to get out and enjoy the beautiful Alabama weather this fall.
An Auburn Home for the Whole Family!
Accommodates: 10
Distance to campus: 6.27 miles
Available for: Tulane, Kent State, Mississippi State, Ole Miss, Georgia, Samford, Alabama
From a spacious interior, to a fenced-in backyard, to a 60" flat screen TV in the living room waiting for you to watch the rest of the day's games to a fantastic location close to campus and other key amenities near Auburn - this home has everything your group could ask for during a trip to see some Tigers football. PLUS! Bringing your kids? This home has a crib & twin floor bed with a huge playroom to keep them entertained!

Looking for something a little different? No problem!
We've got plenty more huge options in Auburn available throughout the 2019 season, so click below to get on your way right now...