With the 2019 season right around the corner, fans across the country are beginning to search for places to stay for the biggest college football action of the season. But with over 4,000 home options across the country, it can be hard to choose that perfect home for your group.
Luckily, we let our guests do the talking for us! So if you're planning a trip to Ole Miss this season, why not take tips from the fans just like you who have come before...

"I Felt Like A Champion"

Accommodates: 7
Distance to campus: 3.92 miles
Available for: Arkansas, Southeastern Louisiana, California, Vanderbilt, Texas A&M, New Mexico State, LSU
"We had a great time in Oxford, staying in this lovely home made the experience all the better. Ice, soda, a bottle of wine, and coffee were a nice touch. The accommodations were just perfect, located in a very nice and friendly neighborhood. I felt like a "champion" renting with this company and working with this owner."

Accommodates: 10
Distance to campus: 4.67 miles
Available for: Arkansas, Vanderbilt, Texas A&M, LSU
"We had a great stay! Condo was very clean and with three bedroom and 3.5 baths, it was the perfect size for an Ole Miss weekend. Beds were very comfortable, plenty of towels, kitchen well stocked. Rusty was excellent to work with, responding to texts and questions very quickly. Subdivision is brand new and will be absolutely beautiful. Highly recommend!"
"Absolutely Gorgeous! We Would Have Loved To Stay Longer..."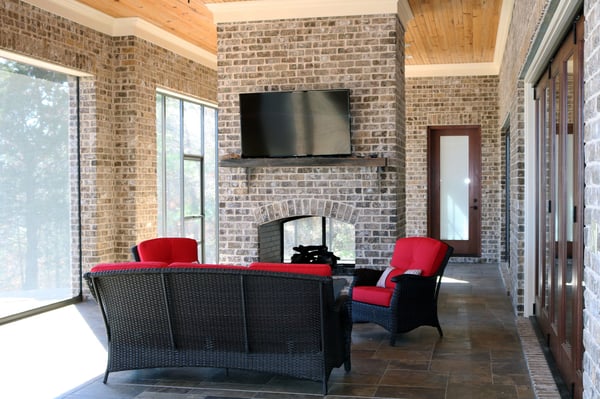 Accommodates: 16
Distance to campus: 35.67 miles
Available for: LSU
"This is a beautiful home and was perfect for our family. We stayed for commencement weekend at Ole Miss. The drive into Oxford was a pretty quick and easy one. The host was very accommodating and helpful and the house was furnished with everything needed. The home and grounds are absolutely gorgeous! We would loved to have stayed longer. Hope to stay again sometime."
Ready to have an unforgettable game day experience of your own this season? Click below to search through all of our homes in Ole Miss this season, and get on your way to game day now!